Another View: Bar pilots get fair income for a dangerous job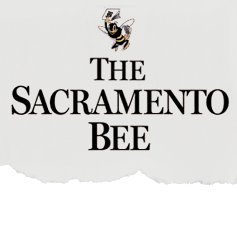 Sacramento Bee
May 6, 2012

Another View: Bar pilots get fair income for a dangerous job
By Bruce Horton
Capt. Bruce Horton, president of the San Francisco Bar Pilots, is responding to Dan Walters' April 29 column "Democrats help some get richer," which stated that "during 2011, the 'average net income' of those pilots was $451,336, up nearly $60,000 from the previous year and twice as much as they received in 2002."
Powerful foreign shipping interests that profit from San Francisco Bay are attacking the state-licensed bar pilots who are helping them make millions, and it's important to set the record straight. Sunday's column was one-sided and missed important points relevant to Californians who love and depend on the bay.
Shippers make millions on each vessel that offloads goods at ports such as Oakland and Sacramento. The Pacific Merchant Shipping Association, which is run by these powerful companies, is engaging in bullying tactics to seek even greater control and less regulation. Meanwhile their ships are getting larger, meaning even more profit.
A prime example of this is MSC Fabiola, the largest container ship ever to visit North America. She is nearly a quarter-mile long, almost as tall as the Empire State Building, and as wide as a 10-lane freeway.
As a precaution, bar pilots placed a second pilot aboard with portable GPS navigational gear. These independent "eyes and ears" are crucial considering that the Port of Oakland's turning basin is 1,500 feet, just 300 feet more than the ship's length.
State law on pilot rates predates these mammoth ships, so Alameda Assemblyman Sandré Swanson is authoring Assembly Bill 2287. The bill would authorize payment of a partial pilot fee in circumstances where a second pilot is needed for safety's sake. We're talking about less than 10 ships annually out of more than 9,000 that enter the port.
The pilots' compensation is a fraction of that of the shippers. For example, Matson Shipping's CEO earned $1.7 million last year. So if there are concerns about compensation, the public need only look to the ledgers of the mostly foreign-owned shipping companies who put profit before safety.
The Pacific Merchant Shipping Association has gone on the attack because it has lost the factual debate. An independent study funded by the Port of Oakland last year concluded that a second pilot was critical to safety, and the State Board of Pilot Commissioners agreed.
Pilots are well-paid for one of the world's most dangerous jobs. And shippers benefit from that expertise.
We don't begrudge shippers for looking to line their pockets; they're insured. But who is looking out for California? One accident can paralyze the economy, destroy the environment and mean criminal prosecution for the pilot. We accept these risks and the responsibility on behalf of Californians who rely on the ports for goods and a good job.
Capt. Bruce Horton, president of the San Francisco Bar Pilots, is responding to Dan Walters' April 29 column "Democrats help some get richer," which stated that "during 2011, the 'average net income' of those pilots was $451,336, up nearly $60,000 from the previous year and twice as much as they received in 2002."

Read more here: http://www.sacbee.com/2012/05/06/4467272/bar-pilots-get-fair-income-for.html#storylink=cpy